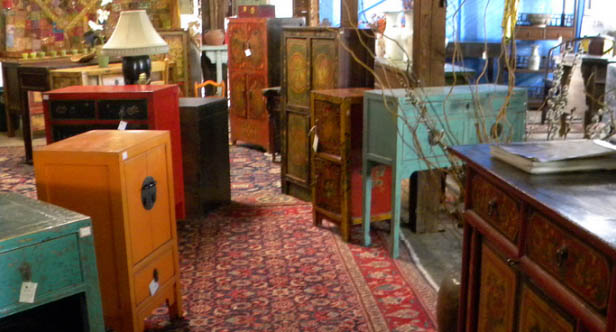 Our Approach
I sell very unique and unusual Persian Rugs. My favorite collections are the Hunting Rugs, Lion Rugs, Bird Rugs and basically all rugs!
Most of my rugs are collection pieces that I have been collecting over the past 10 years.
In a second warehouse, I sell Antique Qing Dynasty Furniture.
You will find a most unusual assortment of furniture... An Antique Wedding Sedan, A 6ft x 6ft drum, beautifully painted cabinets, armoires, tables, benches, apothecary cabinets, desks and much more. See the Qing Dynasty Set on our Flickr site for more information
Anyone interested in purchasing a rug can call me at 410-329-3181
-Donna Hoffman
email: carpetbeggers@aol.com
Located @513 Mitchel Drive, Baltimore, Md. 21136
Appointment Only